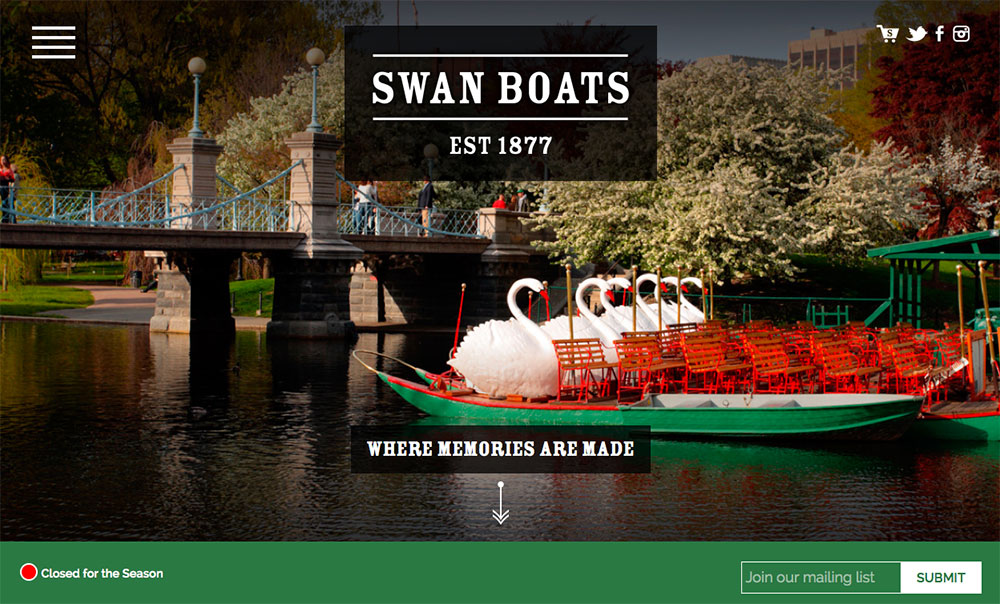 After two months of hard work we are proud to launch the new website for the Boston Swan Boats.
We wanted it to be simple, playful, colorful, and embody the spirit of the Swan Boats, and I think it's just that.  The site is built on top of the WordPress platform and is very easy for the owners to administrate.  With a couple of simple clicks, they can add, edit, or remove any content they wish.  The site is responsive and works great across all platforms.

Our designers did an amazing job with the design, and we are beyond pleased with how it turned out.  Now we just need some nice weather so we can start shooting some great photography!
Feel free to take a look:  www.swanboats.com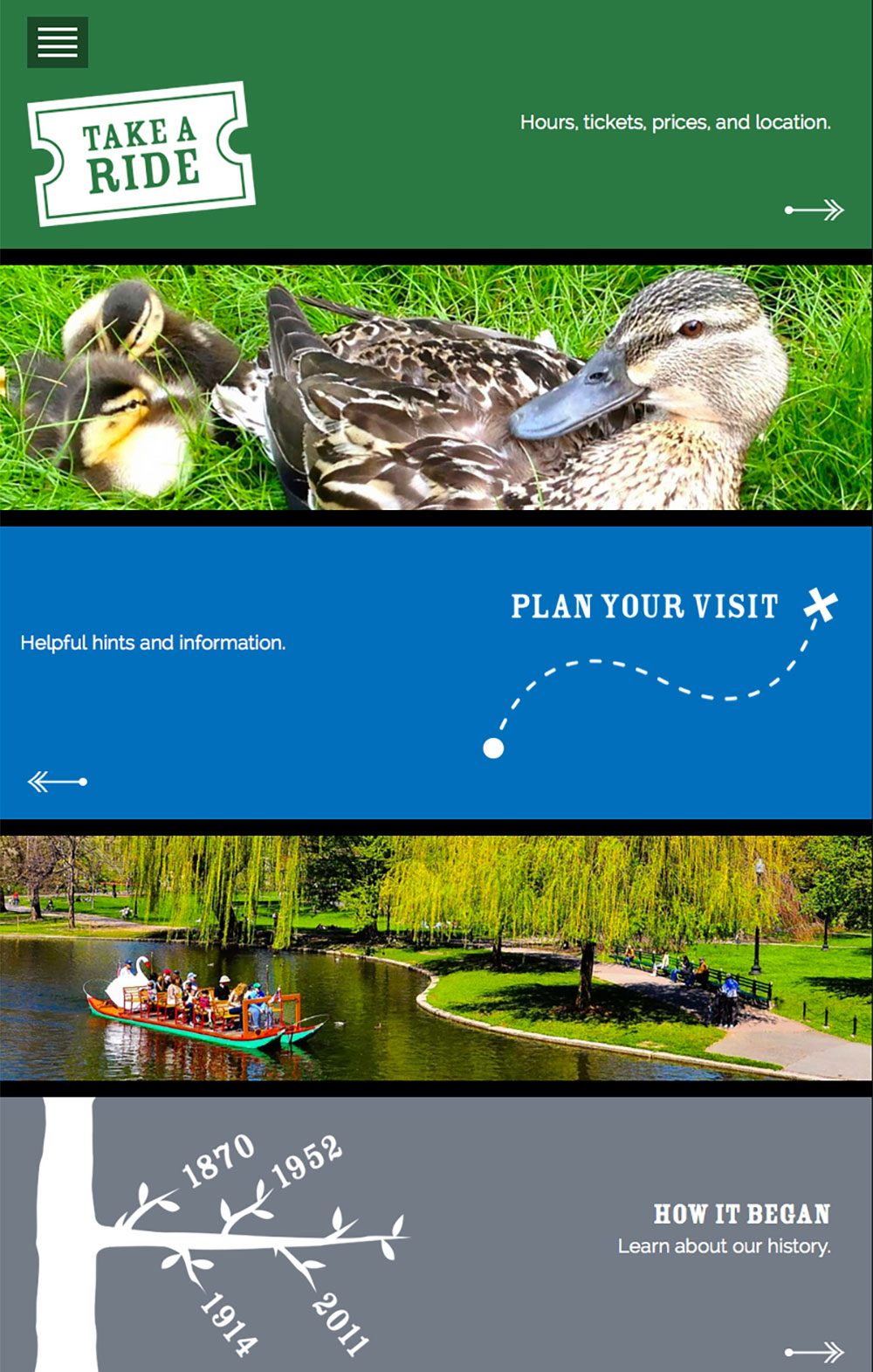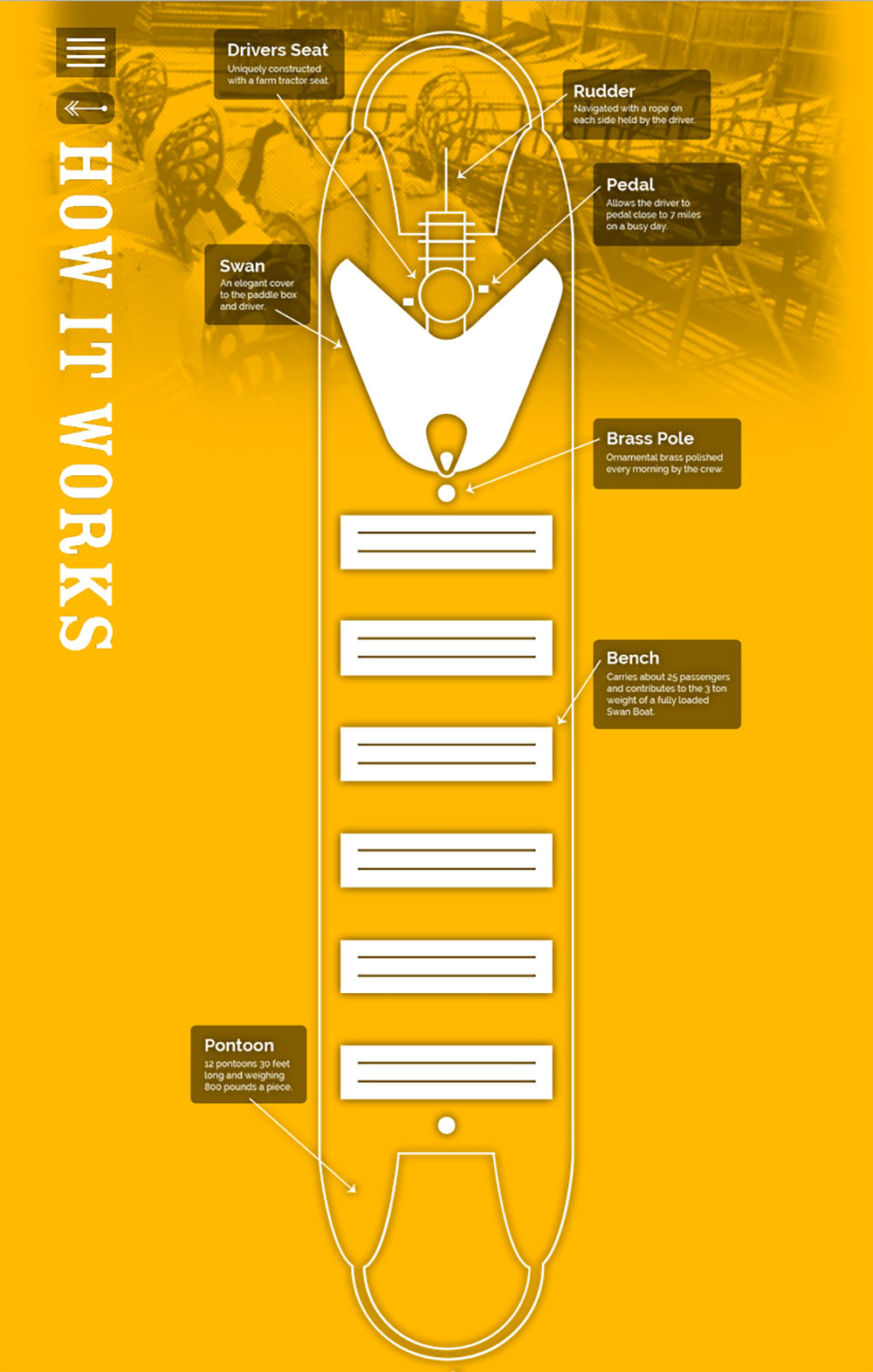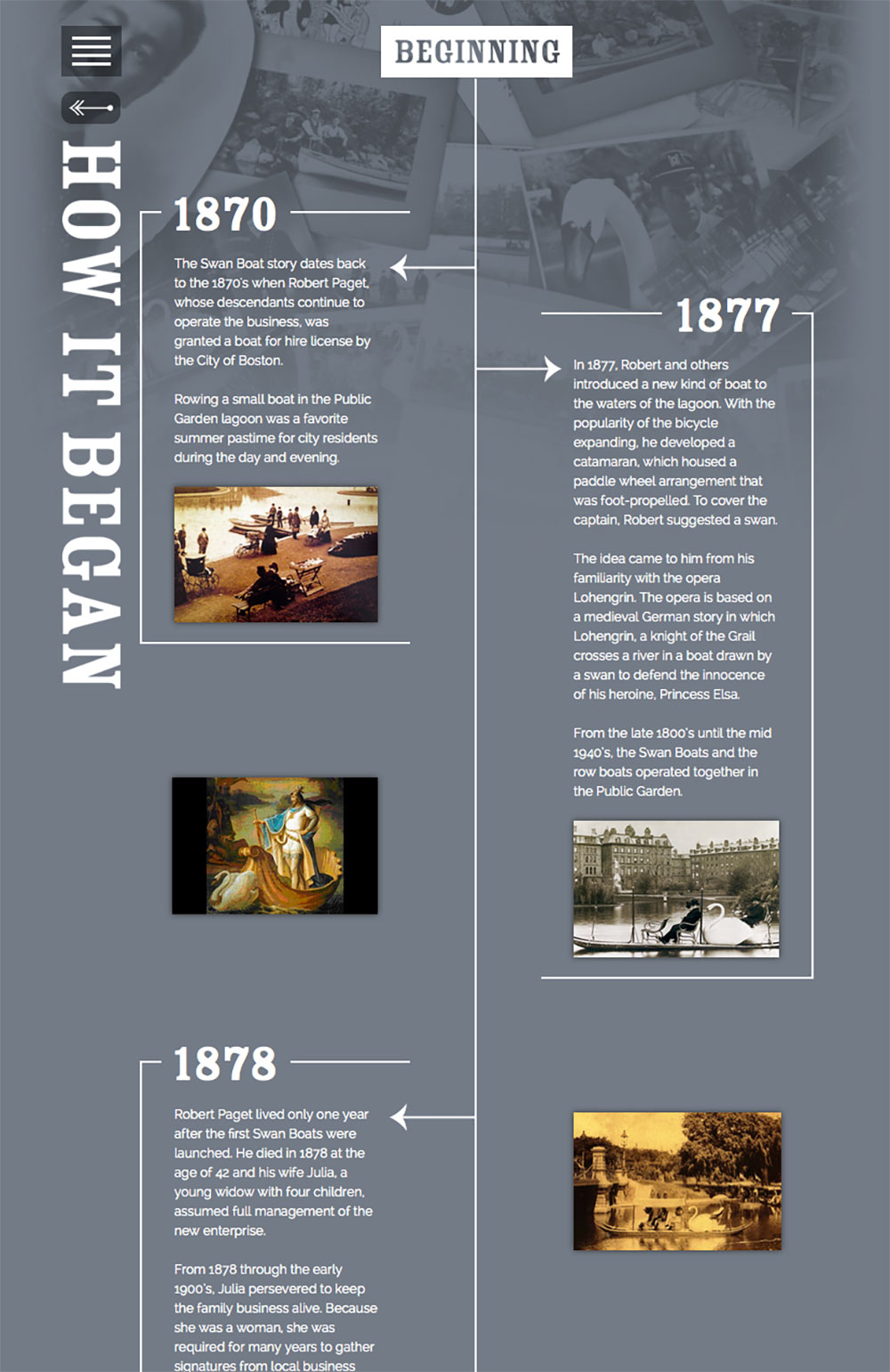 Back to Blog