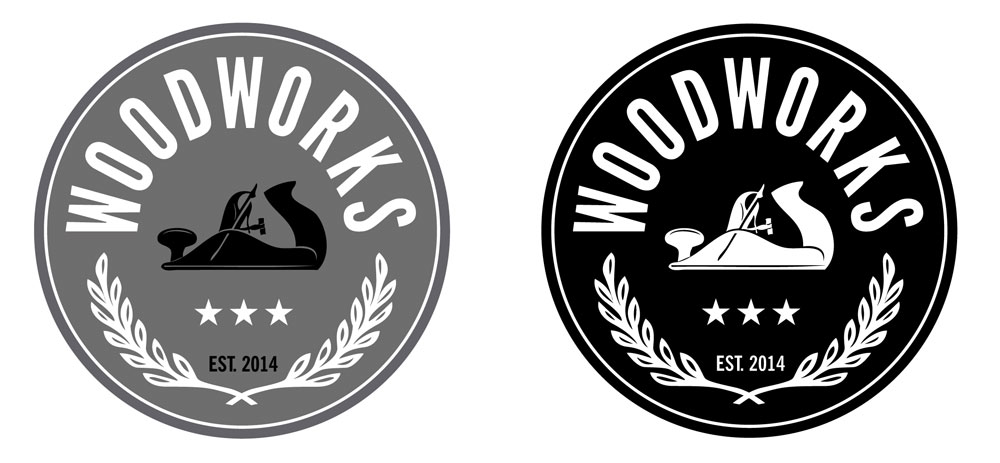 Elephas has been fortunate to have had the chance to work with some super cool clients since our launch in Feb, and the one thing above all that really gets our juices flowing is branding and visual identity.
For us, the best example of this kind of work can be seen with our client The Woodworks.  Wanting to come out of the gate with a solid identity, our client Henry (entrepreneur and visionary) came to Elephas Creative with just a name and a whole bunch of trust.
First and foremost it all starts with a logo.  During our discovery process, we flushed out the look and feel and after a few iterations, locked down the foundation for a full suite of deliverables.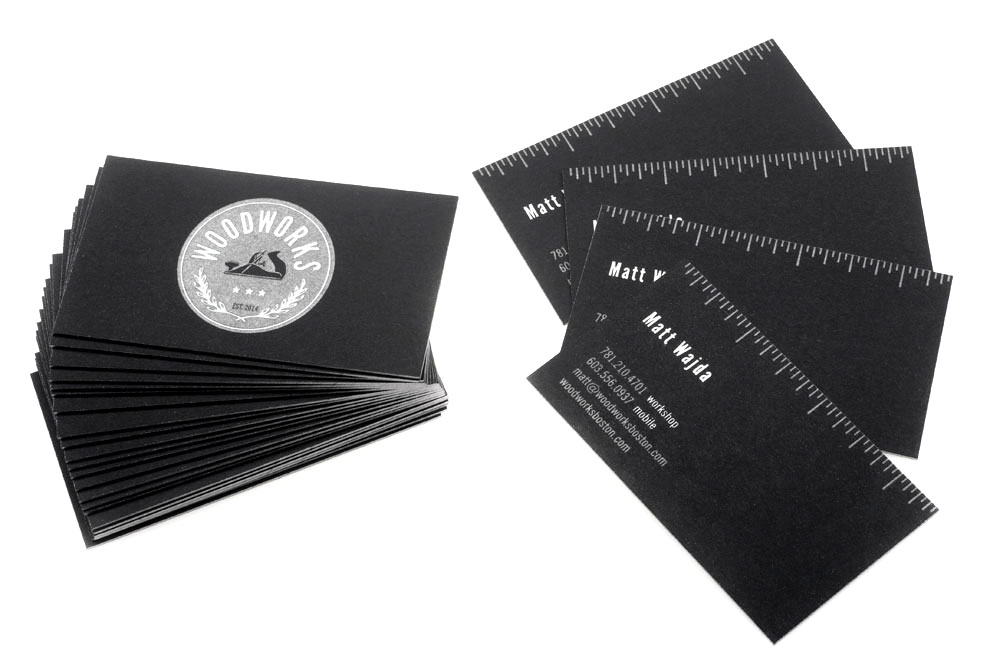 Once we had a kick ass logo, the next step was the collateral.  Biz cards, letterhead, envelopes etc… Our client has awesome taste wanted to make a solid impression, so we started with the cards.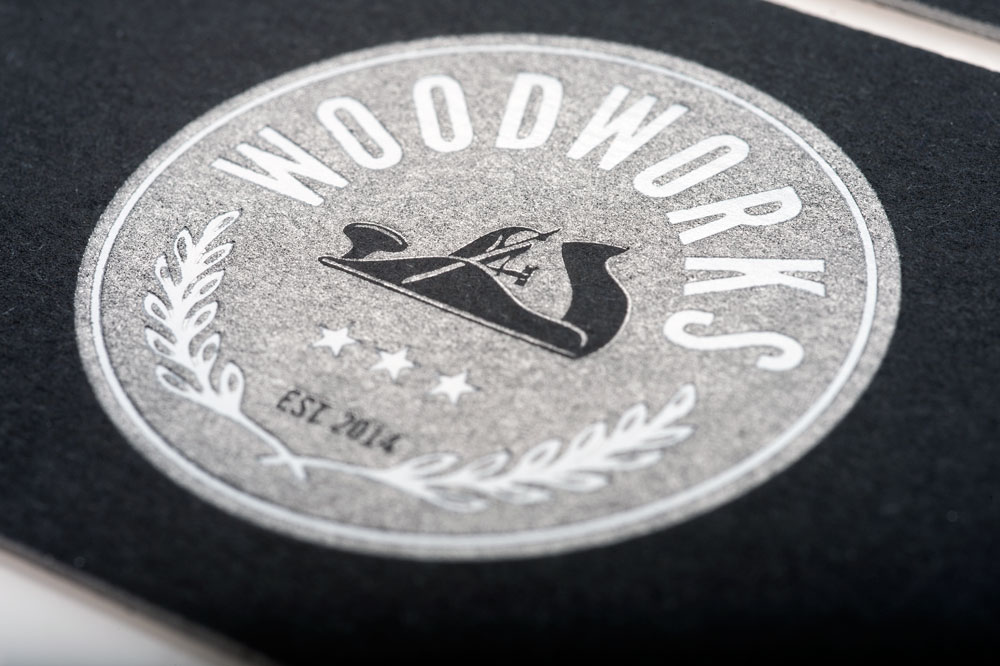 Our intention was to try to make the card as simple as possible while conveying a complex and well thought design. To do this, we floated the logo in a pool of silver alone on one side, and then sunk the old-world plane deep in the middle using a debossing technique.  Once this was finished and dry, a crisp foil stamp was laid down to show the Woodworks type and the laurels.
What makes his cards so cool is the quality (and thickness) of the paper and the treatment.  For the Woodworks cards, we used a Strathmore Premium Weave, and to make the cards really pop, we painted the edges silver.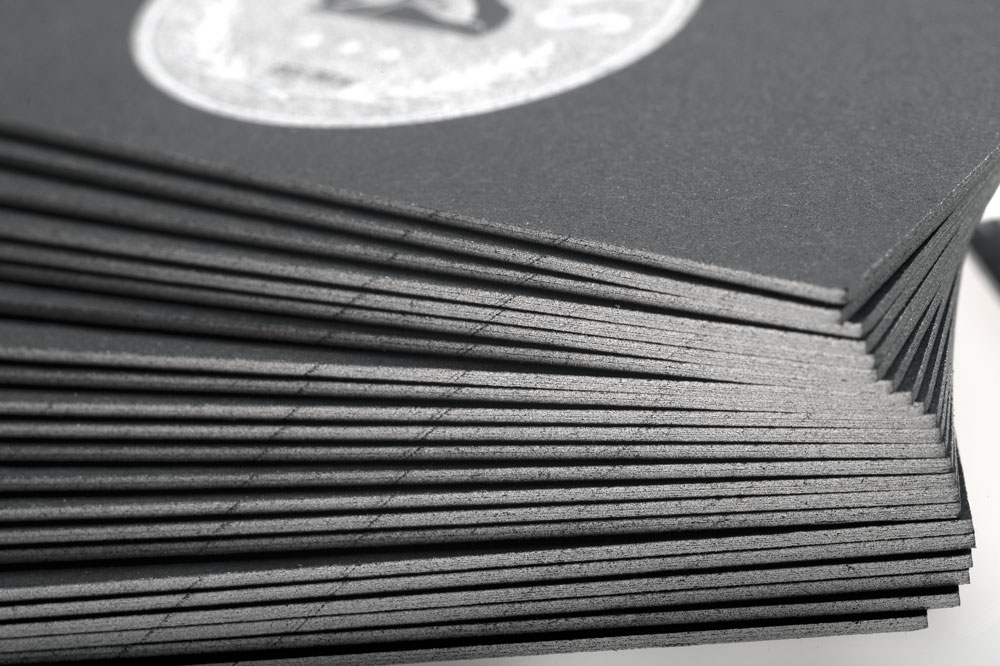 Henry also wanted Elepahs to push the identity off the page so he had us start thinking about treatments for apparel.
Since Gary our Art Director has a background in screen printing, we had already done some experimenting with some cool in-house Elephas Motorworks (more on that later!) T-shirts.  During that process, we found an insanely talented screen printer down in CT and knew he would be the perfect partner to make some quality shirts for The Woodworks.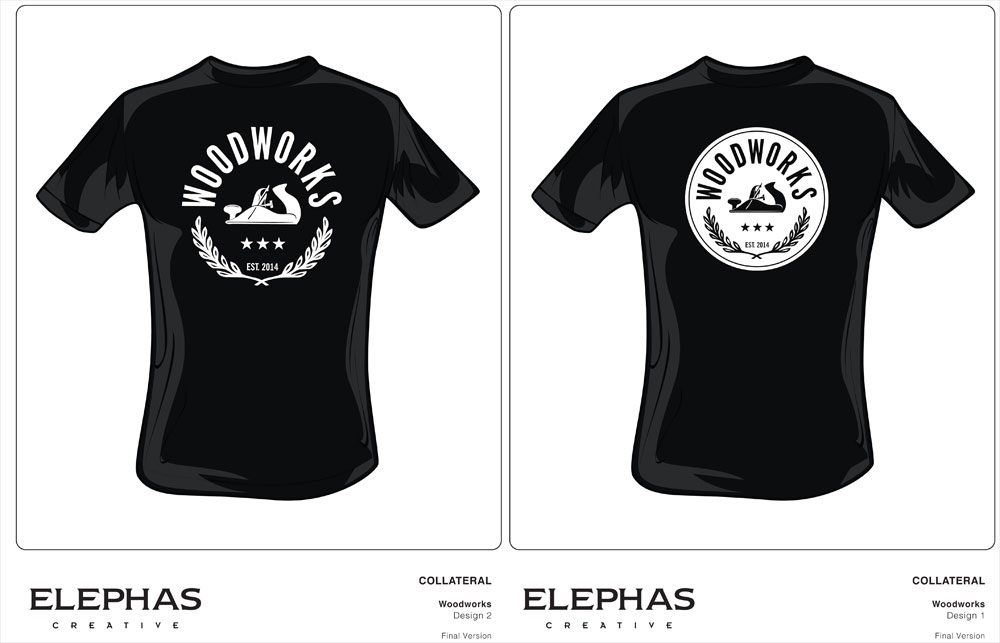 After some quick work we had comps off to Henry and iterations approved.  We went with a very high quality Next Level 6010 T using a special ink process that infuses the ink inside the fibers rather than prints on top.  This gives a nice "vintage" look.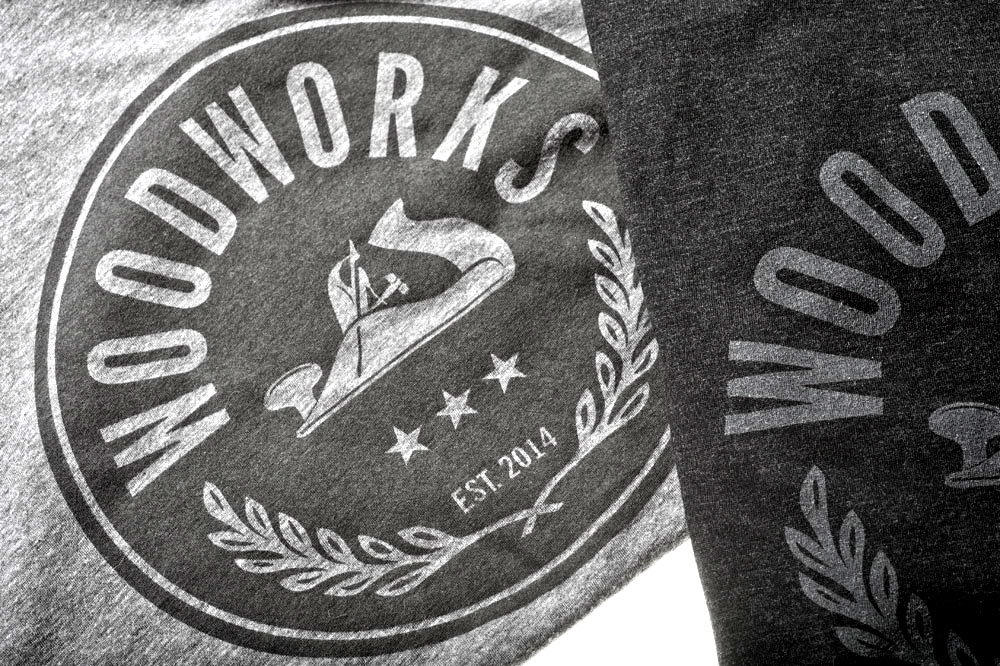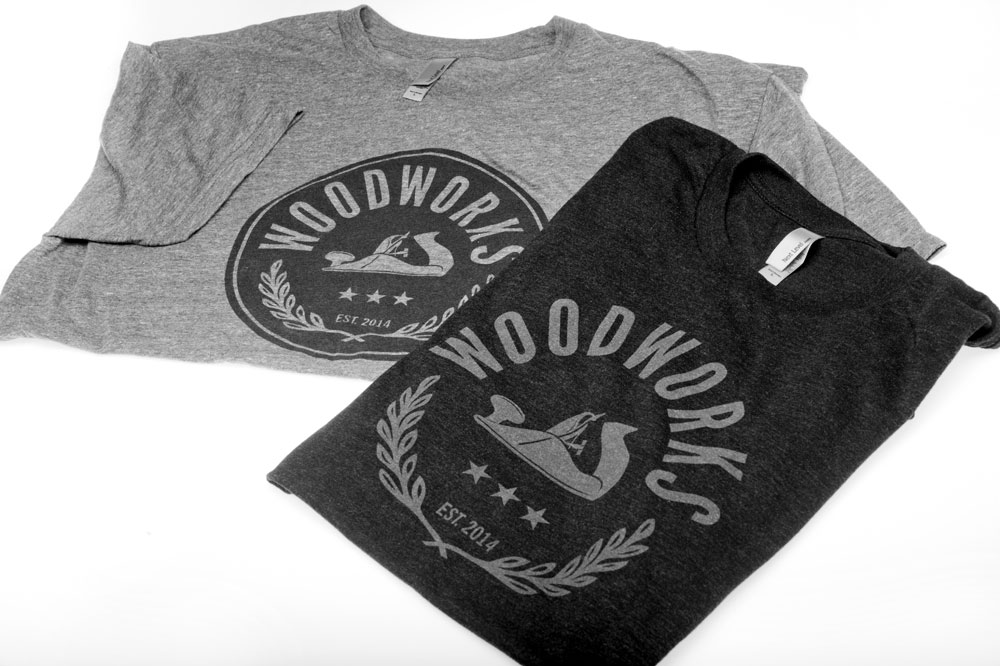 All in all, we are really stoked with how this stuff came out. Thanks to The Woodworks for the great opportunity and perfect partnership!
Back to Blog