Since our launch at the beginning of the year, we have been had the privilege of doing some pretty creative work in the BioPharma space and are really proud of the work we are turning out.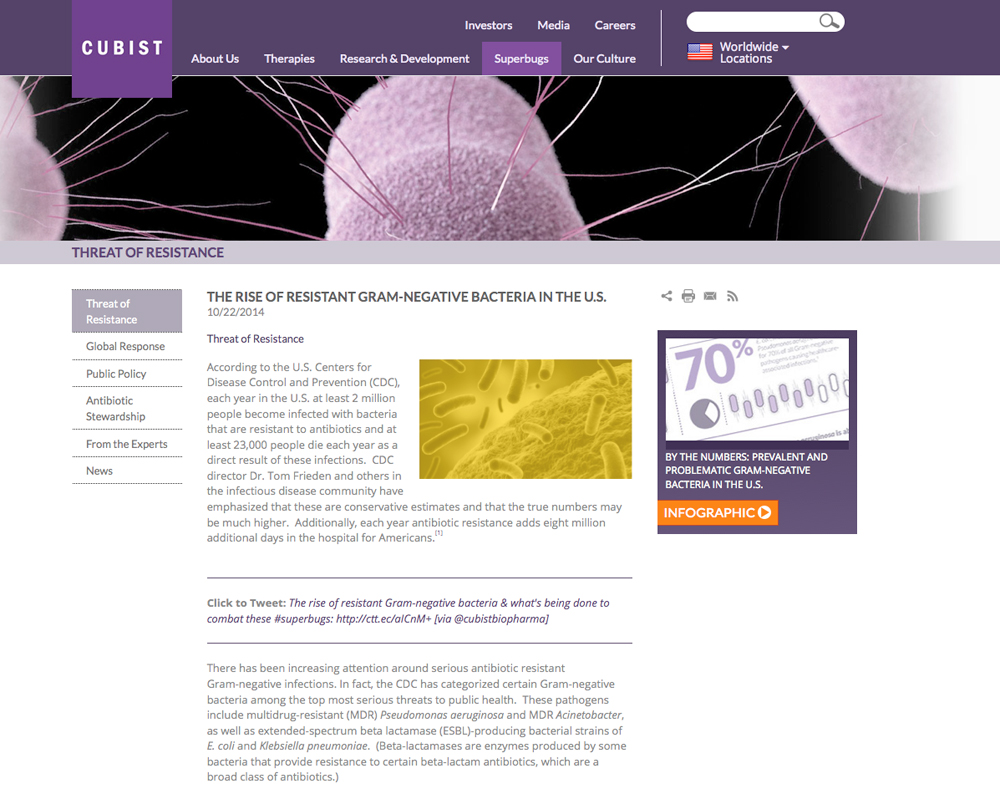 In October, Elephas Creative was approached by Cubist and asked to create a new set of info-graphics to be used in conjunction with the rise of resistant Gram-Negative bacteria in the U.S.
Drug resistant super-bugs are a huge deal and we are certainly thrilled play even the most miniscule part in helping with the message.
These info-graphics will be used in an on going series to help illustrate information and data.  Stay tuned for more in the suite.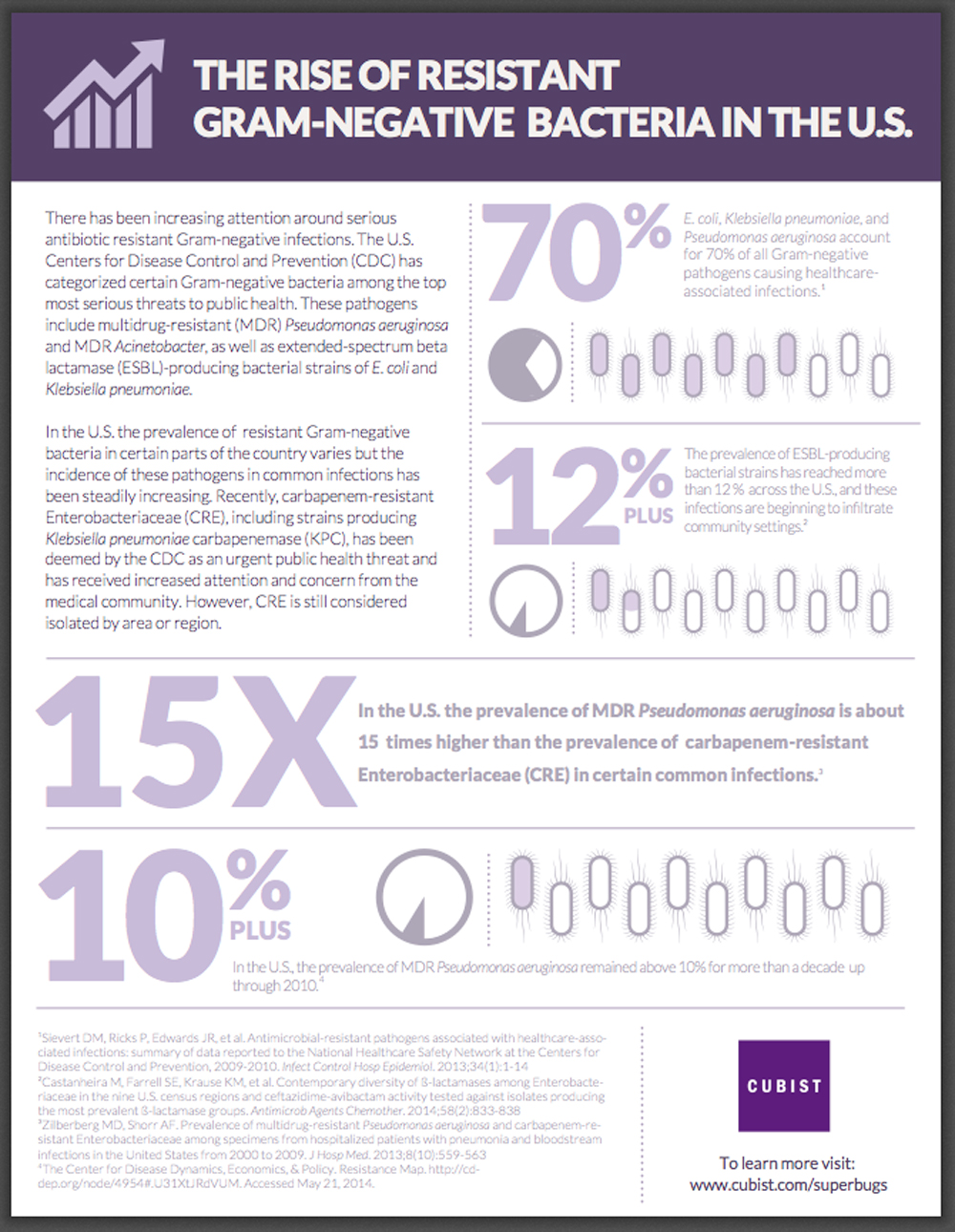 Back to Blog