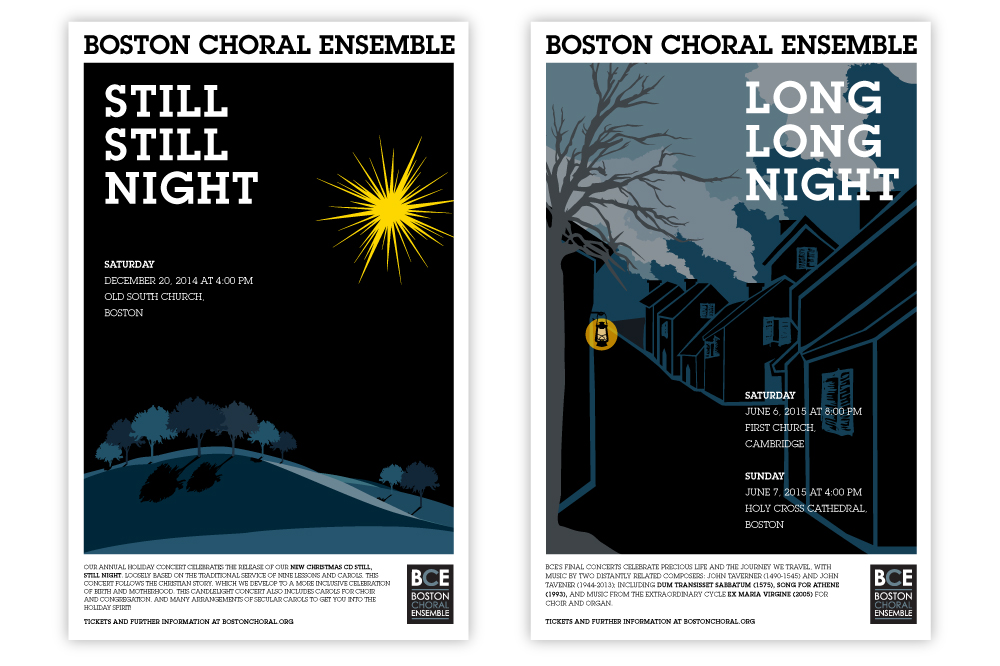 One of the more rewarding jobs for Elephas Creative this month has been the work for Boston Choral Ensemble.
When Artistic Director Andrew Shenton came to us to discuss their needs, we got really excited with his request. Boston Choral Ensemble not only was interested in a refresh of its identity, but wanted Elephas to create four original pieces of art along with four companion Facebook banners to advertise their winter concert series.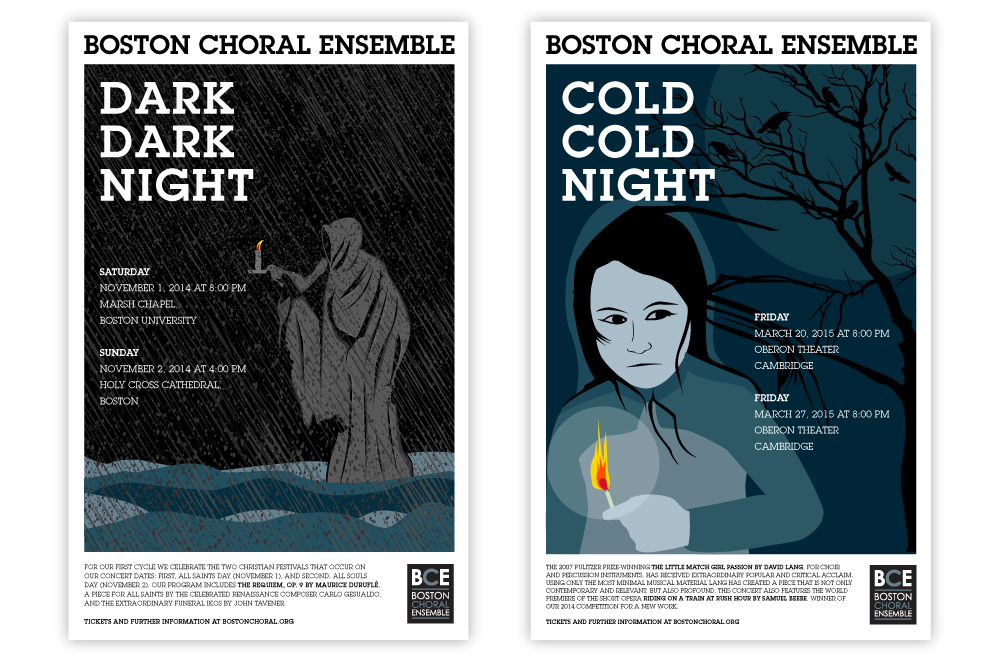 The series is dedicated to the long winter night, and the artwork had to reflect the subtle, often dark tones of the music they would be performing. The topics were Dark Dark, Long Long, Still Still, and Cold Cold Night.
We are really proud of the artwork, and wish the BCE the best of luck with their performances!

If your interested in catching one of their concerts, you can order tickets on-line.  Dates are: Nov 1st, Dec 20th, March 20th, and March 27th.
Back to Blog