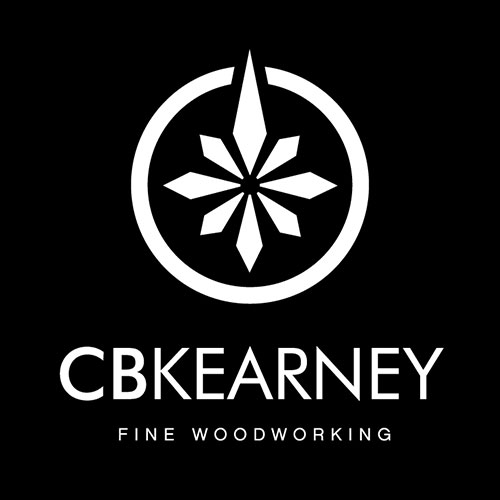 When we start in on a website, its important to understand just exactly what it is the thing is supposed to do.  Time and time again, it seems that folks have a hard time wrapping their head around this, but its pretty straight forward.
When it really comes down to it, a website is either going to: 1) Communicate a message, or 2) Sell something.
For communicating a message, the simple and elegant solution is the WordPress platform.  If you aim is eCommerce, than there really is no better alternative than Shopify.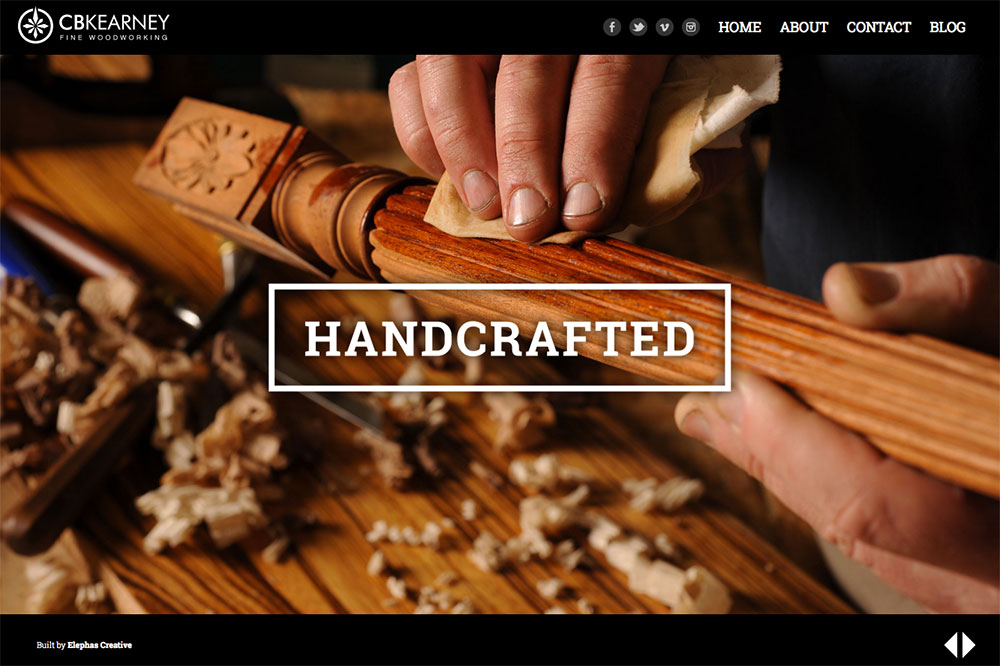 Back in 2009, we did a calling card website for friend and long time collaborator Chris Kearney of CB Kearney Fine Woodworking.  After four years it was time for a re-skin, so we had at it.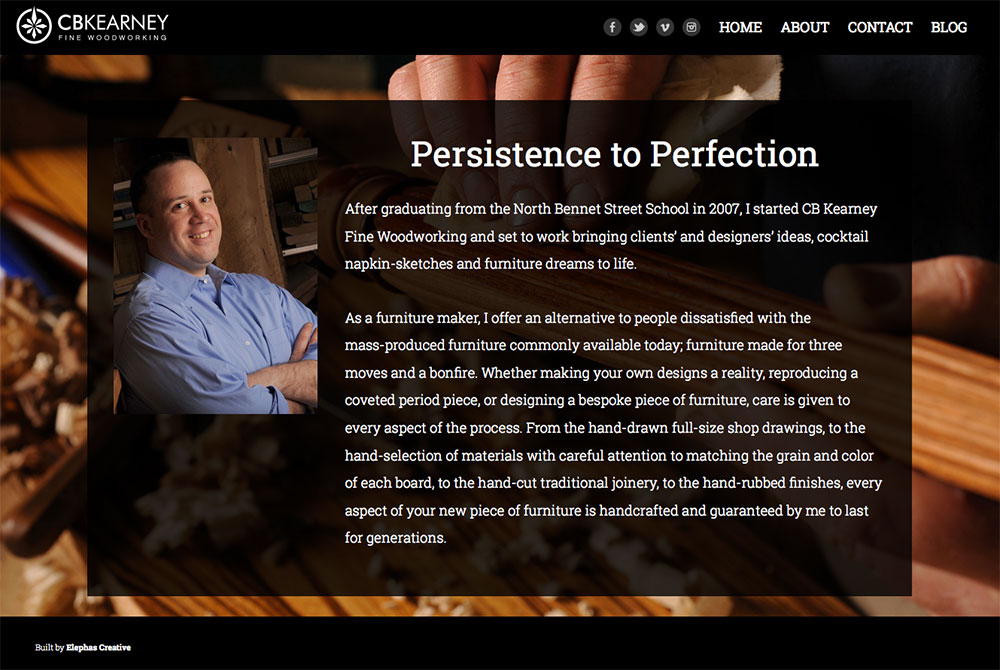 Elephas Creative gave Chris a new clean logo and a simple and easy to navigate 3 page calling card style WordPress website.  The site has a modern blog where he can easily log on and make infinite changes.  The site uses full frame photography that Greg shot at their shop in Lawrence which can be updated on the fly.  Chris can also edit all the web copy on his own in his password protected custom back-end dashboard.
If you have thought about refreshing your tired old website, or perhaps have a new venture that needs a web presence.   Feel free to reach out and give us a call.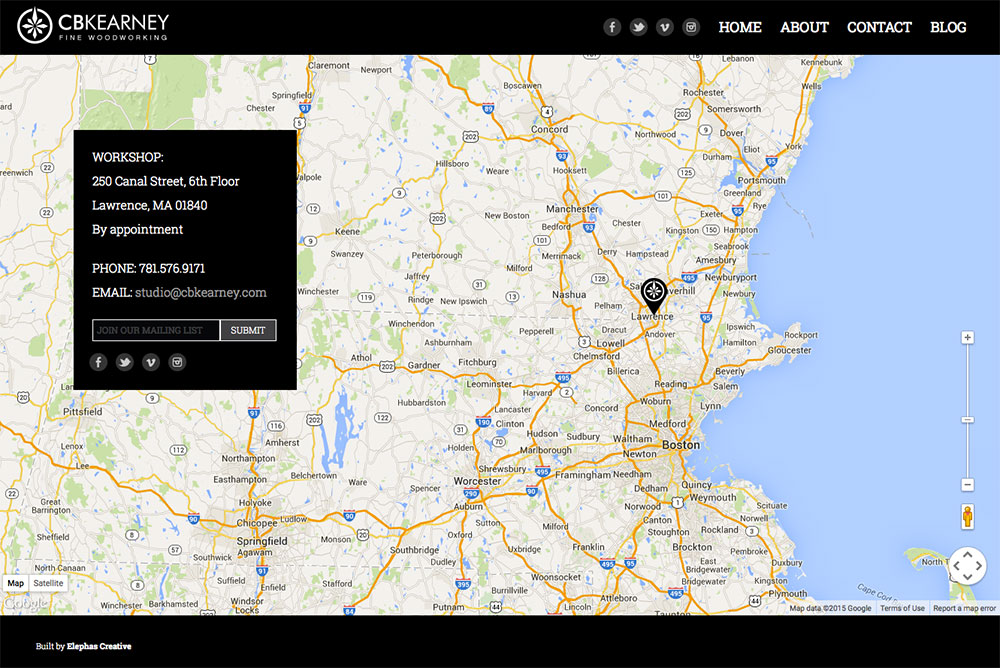 Back to Blog