Fall in New England is traditionally a time where Greg does a lot of aerial photography.  The temps are still nice, and the color on the landscape really starts to pop.  Except for the occasional specific image request, the "beauty" shots are gone until the leaves return in the spring.
In thinking about the conclusion of this years season as well as the next, I thought it fun to revisit a post from the vault.
Originally posted April 23rd, 2012.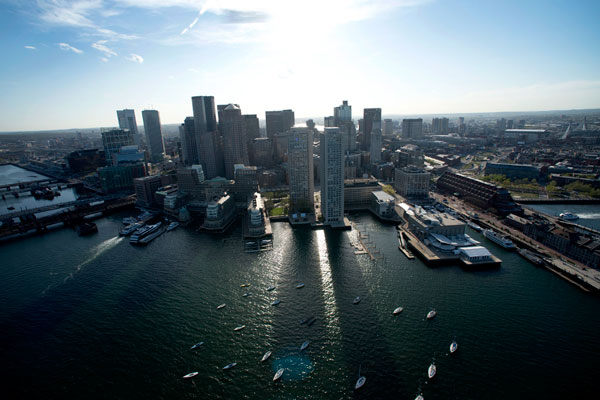 Well it's spring again here in Boston, and this usually means the aerial season has begun.  Last Thursday we launched for a late afternoon photo flight over the City of Boston.  If you are familiar with the blog, you will know that it involves some kind of air vehicle, you will have a damn hard time keeping us out of it. As usual, we flew with Blue Hill Helicopters out of Norwood Airport.  Because the shoot was a fairly simple shoot (just photography and no cinema work) and I did not need to have the client along, I chose to fly the Schweizer 300C.  This is a small two place piston driven helicopter with a great safety record.  Besides being a nice platform for aerial work, the operational cost is very reasonable compared to something like a Bell Jet Ranger, or a Europcopter A Star which is very attractive to clients.  It's a great way to provide aerial work without breaking the budget.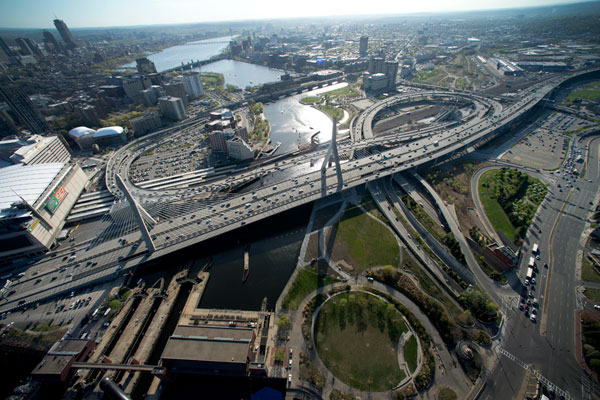 The photo mission took us inbound on the "Quarry" route, around the city counter clock-wise, and then out on the "Fenway" route.  (click here to see a cool map of the Boston helicopter routes) Landmarks on the list included the harbor, Fenway Park, the Zakim Bridge, and the Charles River skyline. Boston Logan was landing on Rwy 4, which made it a bit tricky as we had to stay under 300′ for a bunch of the shooting.  (In a nutshell this means that we had to fly under the commercial airliners that were landing.) In the end, we spent about 45 min on station and got some great images.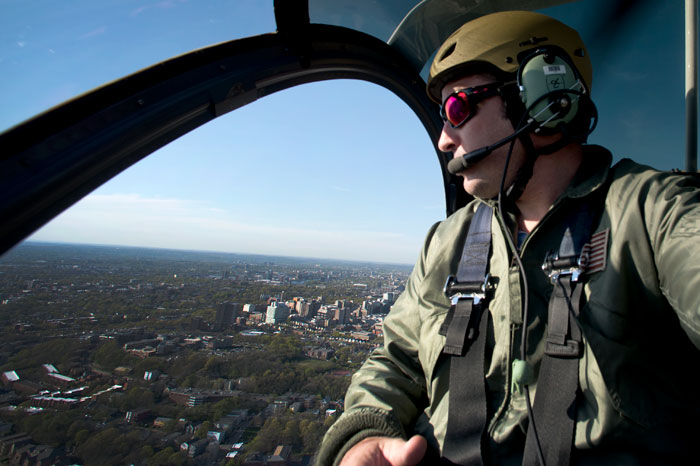 Back to Blog